2020 Vietnam International Textile PrintingIndustrial Technology Exhibition
Hosts:
Vietnam Ministry of Industry and Trade
Vietnam Advertisement & FairExhibition JS Company
Hongkong Allallinfo Media Group Ltd.
Executive Organizers:
Vietnam Advertisement & FairExhibition JS Company
Hong kong Allallinfo Media Group Ltd.
Supporters:
Vietnam Council for the Promotion of Trade、Vietnam Ministry ofNational Construction、Vietnam Ministry ofNational Transportation、Vietnam Ministry ofNational Investment Plan、Government of Ho Chi MinhCity、 Trade and Industry Hall of Ho chiMinh City、Vietnam Embassy in China、Consulate General of Vietnam in Guangzhou、Vietnam NationalAssociation of Foreign Investment、Vietnam National Chamberof Commerce of Machinery、 Vietnam TextileIndustrial Group(Vinatex)、Vietnam Textile and Apparel Association、Vietnam Advertising Association、Vietnam Printing andPackaging Association
Venue:
Vietnam·HoChiMinh City·InternationalConvention and Exhibition Centre (SECC)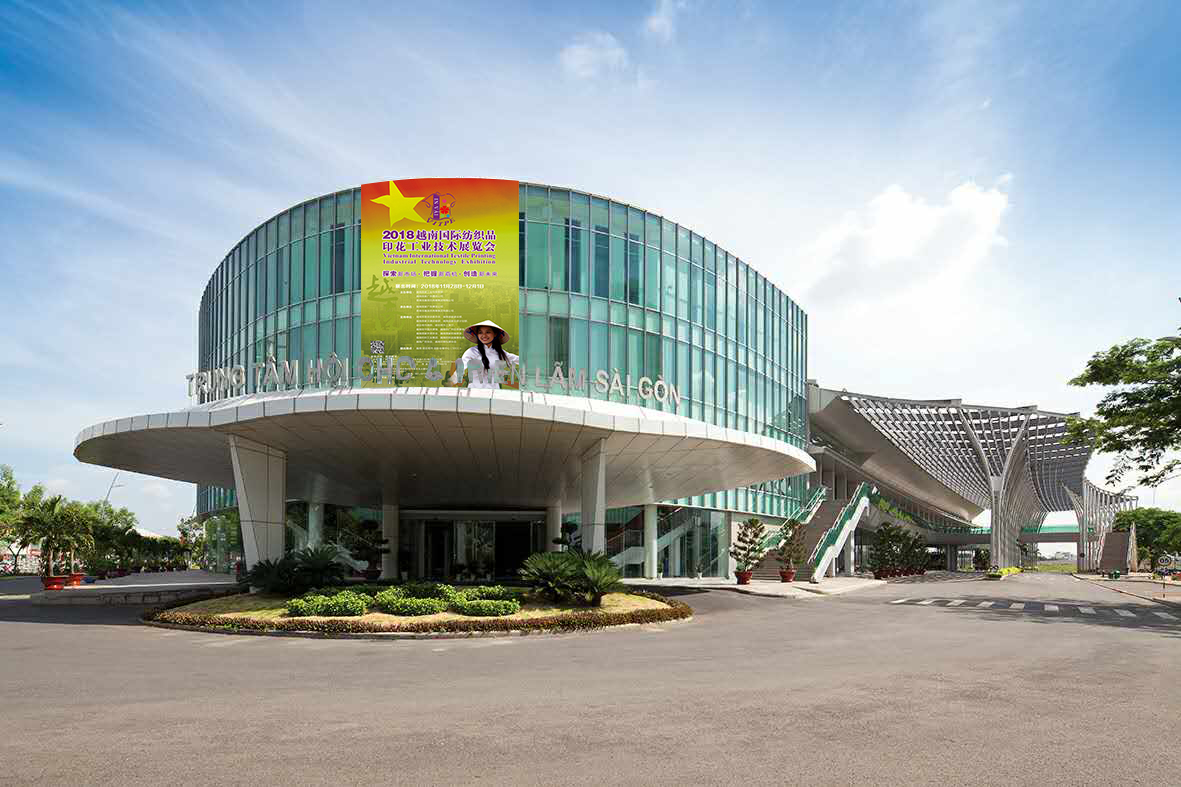 I.Exhibition Scheduling Program
Special design booth construction time: September 22-23, 2020
Standard booth construction time: September 23, 2020
Exhibition time: September 24-26, 2020
Closing time: 13:00 P.M.,September 26, 2020
II. Exhibition Introduction
Introduction of the Background of Textile Printing Industry
At present, china ' s textile and garment industry isfacing serious challenges. Viewing from the perspective of international environment,the economic crisis since 2008 has greatly affected buyers in European andAmerican countries and their international sourcing. Not only did the amount oforders have decreased sharply, but also they have been partly transferred tothe ASEAN countries headed by Vietnam and Pakistan. Viewing from theperspective of domestic environment, the appreciation of RMB,the rising laborcosts and other factors have increased the production costs, and the exportingcompetitive advantages have been weakening. All these have exacerbated thetransfer of foreign trade orders. Because of the rapidly declined orders, aconsiderable part of domestic textile and garment manufacturers, especiallycompanies that are export-oriented are in the long-term state of shutdown andhalf shutdown, facing a worrying future.
As an important part of the production chain ofgarment processing, the current situation of China' s textile printing industryequally bleak. Underemployment, lower wages, lack of human resources and other issuesare restricting the further development of the printing industry. It isforeseeable that the future market for China's printing equipment and materialsmanufacturers will thus be greatly hampered. It will be an urgent task for usto break the geographical restrictionsand to find new opportunities.
Vietnam have attracted the attention of globalinvestors and entrepreneurs for its economic growth in recent years. In 2017,Vietnam's economic growth rate was 8.2%, second only to China in East Asia. Andits export growth has reached 22.1% . In 2017, Vietnam's economy growth rate maintainedin the rate of 8.5% , with foreign trade and foreign investment continuing toincrease.
Since 2004, China has become Vietnam's largest tradingpartner, which ranked first in export and ranked third in import. In 2009,influenced by the global financial crisis, the amount of trade between Vietnamand other countries had been declining, with the exception of maintaining agrowth rate of 5.8% with China.In 2010,the trade volume between Vietnam andChina has reached 27 billion US dollars. Since 2001, import re-export,re-export, processing, transit trade and other types of trade has become themain modes of trade. After the China-ASEAN Free Trade Area (CAFTA) has beenconstructed, more than 6,000 kinds of trade tax rates between China and Vietnamwill be reduced to 0-5%. It creates opportunities and favorable conditions forboth countries to sharpen the competitive edge and expand the the width anddepth of trading. Meanwhile, with the "Nanning Singapore EconomicCorridor" cooperation projects being actively carried out and graduallybecoming reality, Vietnam will greatly promote the communication andcooperation of economy and trade between China and other countries in ASEAN asthe "tunnel" connecting the China and ASEAN.
There is no doubt that Vietnam will become the futuretarget market for those with long-term strategic vision. The 2016 VietnamInternational Textile Printing Industrial Technology Exhibition is committed toestablish a platform for textile printing equipments and materials forcommunication and display,help Chinese manufacturers step out and seizeopportunity in the Vietnam market.
III. Exhibition Scope
Printing Machinery: Automatic/Semi-automatic/ManualTextile Printing Machine, Flat Screen Printing Machine, Rotary Screen PrintingMachine, Platemaking Equipment, Heat Oven, Drying Machine, Heat Press Machine,Stamping Machine, Digital Jet-Printing System, Computer Integrated InkjetNetwork System, Mixing Equipment,Dyeing and Finishing Equipment, etc.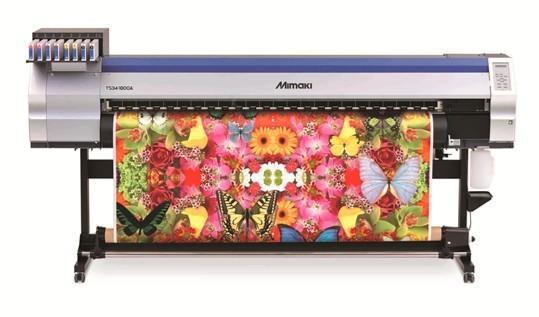 Printing Materials :Heat Set Ink, Printing Paste,Printing Auxiliaries, Resin,PrintingPigment,Printing Paste, Transfer Paper, Flocking Paper, Gold FoilPaper, Glitter powder, Adhesives, Textile Auxiliaries, Inks for Digital TextilePrinting, etc.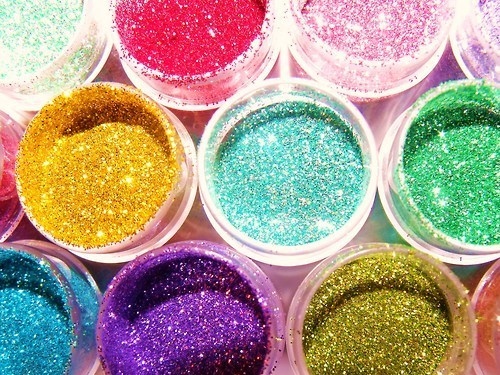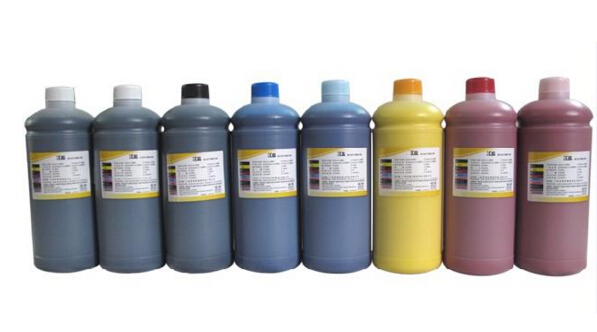 Others: Plate Processing Unit,Silk Net, Sensitive Emulsion, Heat Transfer and Water Transfer PrintingEquipment, Material and Machinery; different kinds of patent technology and softwarerelating to textile printing; Professional Newspapers and Periodicals, andother media.
IV. Marketing Promotion
Ads in IndustrialMedia
Website
Billboardand TV Media
Signs and Banners: Set advertising signs inthe main traffic artery in Ho Chi Minh City;Hang banners around theexhibition hall.
Direct Mail:40,000 VisitorInvitations will be sent to professionals including Vietnam Textile and TextilePrinting Machinery Industry Organizations, manufacturers, distributors andtraders through mail, fax, distribution or email to invite them to theexhibition and related conferences.
Host's Promotion: Asoneof the co-hosts,Vietnam Advertisement & Fair Exhibition JS Company (VIETFAIR) will inviterelated government officials andmembers of associations inthis industry using the resources of Vietnam.
Various Events in the Same Period: Cooperatewith related government officials and well-known companies. Hold market-targetingand technique-targeting seminars and academic forums. Attract moreprofessionals to visit and purchase with rich content, professional quality andquality service.
V. Fee
Standard quotation

Standard setting

standard booth

CNY:¥19600/each

(3m×3m)

Boarding, table, chair, spotlight, electrical plug, riggle




USD:$3000/each




Indoor area:

CNY:¥1980/m2

(rent at least 36 sq.m) not including any exhibition equipment




USD:$300/m2



VI. Catalogue and Live Ad
The exhibition would edit 10,000 delicate colorcatalogues, publishing enterprises' information and send out to buyers forliaison and making order. Exhibitors are entitled to issue introduction abouttheir companies or products in 200 words for free. The quotation of publishingon catalogue layout and exhibition advertising is as follows:

Catalogue Advertising
Item

Price

Item

Price

Item

Price

Cover

RMB15000

Inside front cover /Handpicked

RMB10000

Color section spread

RMB9000

Back cover

RMB12000

Inside Back Cover

RMB10000

Color inside page

RMB5000

Single color

RMB2000

(inner page)

Information bar

RMB500

1/2 Color section inside

RMB3000
Quoted in RMB
Live Ad
| | | | | | |
| --- | --- | --- | --- | --- | --- |
| Seminars | 8000RMB/each | Scrolls | 4000RMB/each | Arches | 15000RMB/Exhibition Period/each |
| Invitation Cards | 20000RMB/10,000 copies | Gift Bags(One front and side) | 40000RMB/10,000 | Tickets(Exhibitors/Visitors ) | 30000RMB/10,000 copies |
Note: The size of Catalogue cover is 210mm×220mm.Others are 210mm×285mm. Design costs are not included in the prices listedabove.
Companies are welcomed tohold business conferences or technical seminars. Please make reservations inadvance. Time limitation is two hours each. 8,000 yuan/each.
VII. Related Services
Affairs Arrangement: The Organizing Committee is setin Guangzhou Branch Office of Hong Kong Allall Info Media Group Ltd. Exhibitorreception,conference room and hotel receptioncounter and other service departments will be set in Ho Chi Minh city. Serviceswill be provided to exhibitors 24 hours.
Seminars organizing: Companies should submit aproposal to the organizing committee one month in advance if they need to applyfor press conferences, new product introduction meetings, seminars or otherevents, so that arrangements will be on schedule.
Transportation services: Exhibition TransportationServers with quality services and reasonable prices will be selected forexhibitors' services. Overseas transportation is different from domestictransportation, please contact the transportation servers a month in advance forcustoms clearance and other formalities. (See Exhibitor Service Manual for moredetailed information)
Personalexpenses:12,000 yuan / person (exhibitionperiod, including visa,internationalround-trip air tickets, local accommodation and transportation)
Exit Formalities Requirements:
1. Exhibitor representatives exit with passports. Exhibitors can either applyfor a Visa on their own or by the Organizing Committee. If need to be generallyhandled by the Organizing Committee for the Visa applications, please providethe original passport and two 2 inch color photos and a copy of ID card, andsent them by post to the committee.Cost 800 yuan, pleaseremit to our account.
2. Vietnamgrants visa-free access to official passport holders. However, officialpassport holders should go to the local foreign affairs office for notice ofmission abroad.
3. Time limitsfor applying for the Visa: All the documents needed including passports andphotos should be submitted to the Organizing Committee 60 workdays in advance,i.e., before July 15th, 2020. One should take responsibility for anyextra fees or failing to go through the procedures if exceed the time limit.