The CuChi Tunnels
In orderto combat better-supplied American and South Vietnamese forces during the Vietnam War, Communist guerrilla troops known as Viet Cong (VC) dug tens of thousandsof miles of tunnels, including an extensive network running underneath the CuChi district northwest of Saigon. Soldiers used these underground routes tohouse troops, transport communications and supplies, lay booby traps and mountsurprise attacks, after which they could disappear underground to safety. Tocombat these guerrilla tactics, U.S. and South Vietnamese forces trainedsoldiers known as "tunnel rats" to navigate the tunnels in order to detectbooby traps and enemy troop presence. Now part of a Vietnam War memorial parkin Ho Chi Minh City (formerly Saigon), the Cu Chi tunnels have become a populartourist attraction.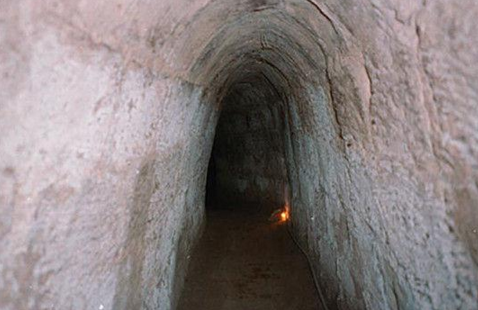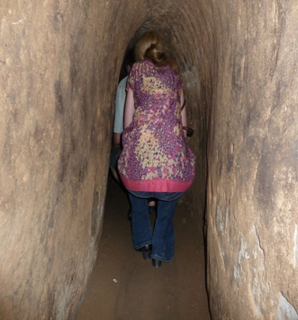 DIGGING THE CU CHI TUNNELS
Communistforces began digging a network of tunnels under the jungle terrain of South Vietnamin the late 1940s, during their war of independence from French colonialauthority. Tunnels were often dug by hand, only a short distance at a time. Asthe United States increasingly escalated its military presence in Vietnam insupport of a non-Communist regime in South Vietnam beginning in the early1960s, North Vietnamese and Viet Cong troops (as Communist supporters in SouthVietnam were known) gradually expanded the tunnels. At its peak during theVietnam War, the network of tunnels in the Cu Chi district linked VC supportbases over a distance of some 250 kilometers, from the outskirts of Saigon allthe way to the Cambodian border.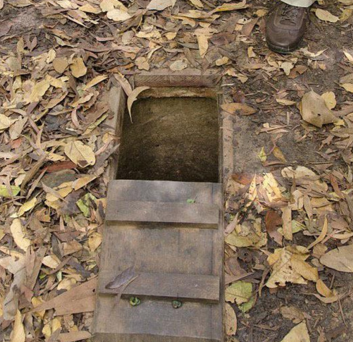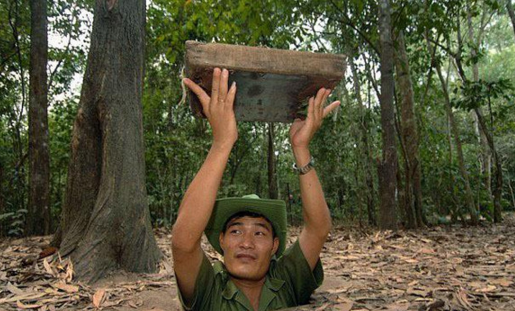 TOURISM IN THE CU CHI TUNNELS
In all,at least 45,000 Vietnamese men and women are said to have died defending the CuChi tunnels over the course of the Vietnam War. In the years following the fallof Saigon in 1975, the Vietnamese government preserved the Cu Chi tunnels andincluded them in a network of war memorial parks around the country.
Visitorsto Vietnam can now crawl through some of the safer areas of the tunnels, viewcommand centers and booby traps, fire an AK-47 rifle on a firing range and eveneat a meal featuring typical foods that soldiers living in the tunnels wouldhave eaten.
· Location: Ho Chi Minh City
· Best for: family, couple, solo
· Entrance: 90,000 VND
· Hours: 7:30-17:00