[Invitation] Guangdong Aoke & Peacock Guangdong Aoke New Product Launch Conference and Appreciation Annual Meeting

Guangdong Aoke & Peacock - Guangdong Aoke New Product Launch Conference and Appreciation Annual Meeting has held on January 19, 2019 at 14:00 in Shunde Farm (Nancun Branch), Panyu District, Guangzhou. As a senior media in the industry, Textile Printing was also invited.
Introduction to Aoke
Guangdong Aoke Textile Printing Technology Co., Ltd. was established in 2010, the company is integrated with equipment sales and service and committed to textile digital printing, advertising inkjet.
The company's main business: pure cotton active/pigment belt guide direct spray machine, active/pigment cutting direct spray machine, heat transfer digital printer and provide you with: textile: polyester, chemical fiber, cotton, linen, blended, silk and other fabrics for digital printing; leather: PU, PVC, leather and other shoes, handbags, clothing leather products, various textile fabrics, digital printing technology and application programs, advertising applications: UV wall cloth, soft film inkjet printer, outdoor indoors photo machine, large outdoor inkjet printer and other products are widely used in advertising, logo, decoration, glass, handicrafts and other industries. Beautiful pattern can be printed on the appropriate material.
The company has set up a professional technical service team, which is committed to providing customers with high quality products and excellent services in terms of machine operation, solution application, software operation, machine maintenance, fault repair and supply of consumables.
Introduction to Peacock Group
Peacock Group is a modern high-tech enterprise integrating product development, production, sales and service in China's transfer consumables industry. It is one of the leading industrial enterprises with the strongest R&D capability and the best product quality in China. Since its establishment ten years ago, the company has relied on high-quality products and perfect services. The products are sold at home and abroad and are trusted by customers. The group is headquartered in the well-known overseas Chinese town - Fujian Quanzhou Economic and Technological Development Zone, which has well-known brands such as " Peacock" infiltration ink, "Liying(丽影)" transfer paper, "Juhuifeng(聚慧丰)" ink.
Peacock Group & Guangdong Aoke New Product Promotion Conference Promotion Program
I. Six-head digital printers seckill
(1) Guangdong Aoke will launch 10 sets of 4720 six-head high-speed digital printer seckill activity, the original price of RMB96000, the scene price of RMB88,000 /Tai, and then give RMB10,000 to the Peacock penetration ink.
(Note: 30% deposit or full amount must be paid on site and installed within one month.)
II. Infiltrated ink crazy seckill
(1)Seckill No.2 penetration ink: RMB160/bottle
Buy RMB16,000 to send RMB3,000 penetration ink
Buy RMB50,000 to send RMB10,000 penetrating ink
Buy RMB80,000 to send RMB20,000 penetrating ink
(2)Seckill No. 3 infiltration ink: color RMB60/bottle, black RMB75/bottle
Buy RMB15,000 to send RMB3,000 penetration ink
Buy RMB30,000 to send 4720 nozzles (without encryption card) 3 (or value RMB7000 No.2 penetration ink)
Buy 60,000 to send 4,720 nozzles (without encryption card) 6 (or value of 18,000 yuan 2 infiltration ink)

III. On-site sweepstakes (total prize value of RMB39,800)
First prize(one): RMB5888 Penetration ink
Second prize (five): RMB2888 Penetration ink
Third prize (10): RMB1888 Penetration ink
Peacock reserves the right of interpretation
Meeting topics
Alternative direct injection, watermark, industrial technology revolution
Peacock creates digital printing
A new era of penetrating ink
As people's consumer demand becomes more and more personalized and differentiated, digital printing personalized customization is experiencing explosive growth. Peacock is committed to the industry's innovative breakthroughs, which lasted five years and successfully developed the industry's revolutionary technology product "Penetration Ink".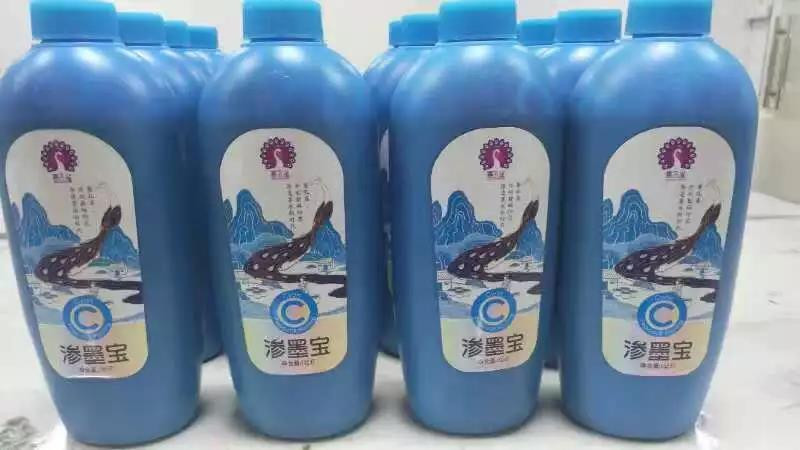 Peacock Penetration Ink
Print a direct watermark effect
Peacock Penetration Ink
Effectively solve the three major bottlenecks of digital printing
Expose to whit, yarn, color difference between two sides
Experts of Chinese Academy of Sciences research and develop industry revolutionary technology products
Just change the original digital printer with Peacock
Penetration ink can effectively solve
Three bottlenecks of digital printing
Agenda of the Meeting
14:00-15:00 Sign in
15:00-15:30 Check samples, tests, sample making, experience
15:30-15:40 Promotional video of the company
15:40-15:45 Welcome speech
15:45-15:55 Speech of Peacock brand marketing
15:55-16:25 Interpretation of six-head high-speed printing machine
16:25-16:55 Instruction of penetration ink
16:55-17:15 Case sharing from printing factory representatives
17:15-17:30 Release the promotion policy
17:30-19:30 Banquet (lottery)