TheSoutheast Asian Internet economy will break through 240 billion U.S. dollars in2025, of which the ecommerce transaction volume is expected to grow more thanthree times, exceeding 100 billion U.S. dollars.
Itseems that some casual clothing big brands such as Giordano, Baleno, Jeanswest,have saying goodbye to the role of new fashion trend. Oppressed by endless fastfashion brands, casual big brands that were difficult in operation are going toexplore overseas markets. Giordano that opened store in Southeast Asia 30 yearsago is adding speed to layout the cross-border ecommerce business and hasattained great profits exceed expectation.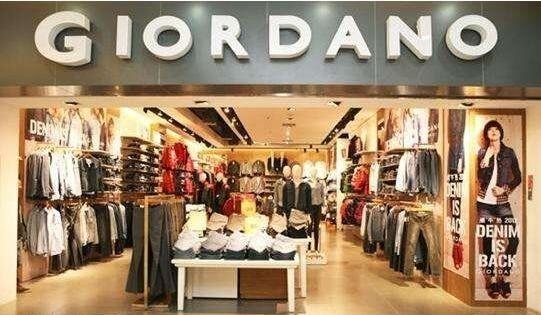 Overexpectations 145%
Afterthe Lazada99 big discount event, Giordano realized that it might underestimatethe heat of Southeast Asian e-commerce.
Chengyu,the relevant people in charge of Giordano cross-border ecommerce business, said:"at noon, the inventory was sold out in advance, which greatly exceeded ourexpectations". They transferred cargo from other channels in the countryurgently to guarantee the sales.
Asthe brand shop in the fashion category of Lazada, Giordano's 99day sales orderexceeded expectations by 145% of the original plan, and sales increased 29times over the same period last year.
Thesales of many popular items far exceed daily. Among them, the turnover of a2-piece POLO shirt reached 51 times the average daily turnover in August; theturnover of a 6-piece men's underwear reached 70 times that of the August salesvolume in August.
Althoughin terms of total sales volume, it is not comparable to the big promotionresults of Tmall Double 11, but it is enough for them to see the growthprospects of consumer demand in Southeast Asia.
Southeast Amazon
Lazada,regarding as "Southeast Amazon", settled in 2012. The head office is in Singapore.In 2016, Alibaba began investing in Lazada and increased its capital holdingsin 2017. Today, Lazada's target market is mainly in six countries includingMalaysia, Indonesia, Singapore, Thailand, Vietnam and the Philippines. Thenumber of platform users covers 560 million people, including more than 3,000brand suppliers, 155,000 sellers, and 300 million SKU. It mainly engaged in 3Celectronics, household items, fashion apparel, sports equipment and otherproducts. Lazada has become a popular e-commerce platform in Southeast Asiasince its establishment less than four years.
Accordingto Alibaba's Q1financial report of 2019, Orders for Lazada rose by more than100% from April to June this year compared with the same period last year. Theexcellent platform influence and local consumer makes Lazada become the firstchoice for mounts of Chinese brands.
"Thedevelopment of ecommerce in southeast Asia today is very similar to that inChina 10 years ago," Cheng said. "it is a good opportunity fordomestic brands to go to southeast Asia through online retail ecommerce, whichcan not only provide more product choices for local consumers, but also givefull play to the supply chain and production advantages of Chinesebrands."
Billions of E-commerce market
Asa new demographic dividend area in the world, the Southeast Asian market hasexcellent geographical location, huge consumption potential, and dense andcheap labor. These characteristics make it the best choice for manufacturing inthe world.
Althoughecommerce is in the initial stage of development in this market, consumerdemand is increasingly strong. With a population of 600 million, the southeastAsian market currently accounts for only 3% of total sales (compared with 15%in China), but it is full of great development prospects in the future.
Ajoint research report by Google and Temasek shows that with the popularity ofthe Internet and smartphones, the Internet economy in Southeast Asia willexceed $240 billion by 2025. Among them, the transaction volume in thee-commerce sector is expected to grow more than three times, exceeding 100billion US dollars.